Blue Bird - Seal Swim Private Charters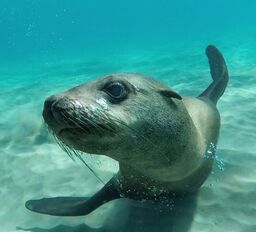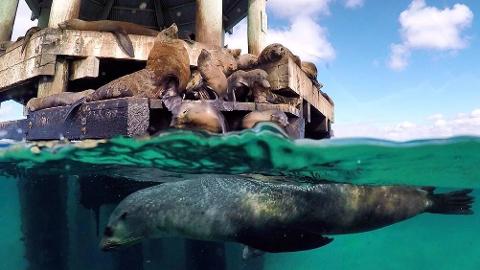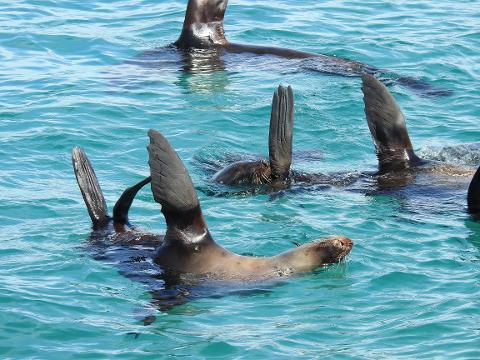 期間: 90 分 (約)
所在地: Queenscliff
製品コード: PJ0FBW
Our Goal:
To provide you and your groups with the best, most memorable and hassle-free experience.
Our Services:
We aim to package your tour together to ensure that your experience is one to remember!
Our Seal Adventure Tours:
These tours are run on Blue Bird, our speedy RIB that is great for smaller groups of up to 8 or groups that want to access shallow water areas such as mud island. Group Size maximum is 9 swimming or 10 sightseeing. The tour runs for 90 minutes and include all the gear you need to go snorkelling with the most playful creatures out in the bay. Australian Fur Seals!

Australian Fur Seals are known as some of the most interactive marine mammals found anywhere on the planet, the only problem is that there are very few places where you are allowed to swim and interact with them. Fortunately we have one of the best spots right on Queenscliff's doorstep -Chinaman's Hat. We are able to swim with the seals here as it is safe, regulated and in only 2-3 meters of water which means you can always see the bottom.
Hope to see you in the drink soon!
Need accommodation? Utilising our extensive contact list we can ensure that your needs and budget are met effectively.

For further enquiries or group bookings please contact Crew on crew@dolphinswims.com.au
(Call us on 5258 3889 or email to book)
For Seal & Dolphin Swims:
secure online booking confirmed instantly.